Eolus® Compliance Solutions: Contact Us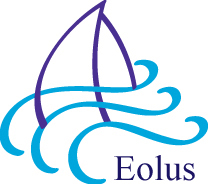 In Greek mythology Eolus (EEE Oh Lus) was the "Keeper of the Winds". We adopted the name Eolus® as a commitment to our customers to deliver realistic solutions. In a 'wind tossed' business environment, the rules may either change or be applied unexpectedly. Uncertainty abounds. However, Eolus offers quality and systems solutions along with risk management and quality management techniques to ensure the success of our customers in regulated markets worldwide.
Eolus® Compliance Solutions
9660 Falls of the Neuse Rd.
Suite 138-154
Raleigh, NC 27615
To contact us for more information email us.
Copyright 2018
Website design by ArtsArtium


Discover Eolus® Home