Eolus® Compliance Solutions - About Us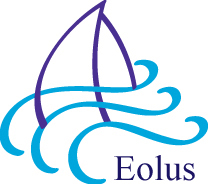 In Greek mythology Eolus® (EEE Oh Lus) was the "Keeper of the Winds". We adopted the name Eolus® as a commitment to our customers to deliver realistic solutions. In a 'wind tossed' business environment, the rules may change or be applied unexpectedly. Uncertainty abounds. However, Eolus® offers quality, compliance and systems solutions along with risk management and quality management techniques to ensure the success of our customers in regulated markets worldwide.
Eolus consultants are experienced in system lifecycle and validation methodologies, mock FDA inspections, vendor audits and evaluations, systems documentation and control, user requirements elicitation, facilitation, and documentation, software design definition, process and procedural control, data management and analysis, application and software development, strategic systems implementation, risk management and analysis, IT strategy, process assessments, compliance audits and training, as well as various other quality systems and compliance services.
Eolus® Team
Since 1995 Eolus consultants have been providing systems, compliance, and quality services to industry. The Eolus team has over 30 years in Software Services, IT, and Quality Systems. Find us on LinkedIn or find more information about our team here.
The Eolus team are members, speakers and participants in key industry associations; DIA, NCCSQA, RAPS, Triangle PEERS, NCBiotech, and PDA. Eolus is a member of CDISC and CED.
Copyright 2018
Website design by ArtsArtium

Discover Eolus® Home